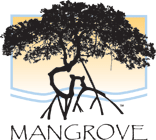 MANGROVE – WORKFORCE EMPOWERMENT SUITE®
Mangrove is emerging as a leader in advanced Human Resource Management System (HRMS) solutions. Mangrove is built on state of the art client server technology such as Microsoft SQL Server and Microsoft .NET. The features of this powerful technology design include:
Mangrove can meet your needs whether you need an outsourced or in house HRMS solution, using the same software for either.
Because of Microsoft SQL Server, Mangrove can scale from just a few dozen employees to several thousand without changing or upgrading software.
The tools included with Mangrove allow the system to be shaped to your needs without customization including adding fields, changing screens, or setting up workflow processes.
The end result is a system fitted to your organization today and adaptable in the future as needs change.
The functionality available includes:
Payroll
Human Resources
Benefits Management
Recruitment
Training Management
Sage Self Service
Reporting & Workforce Analytics
PODS Customization Toolset
Benefits Administration Services
Payroll & Tax Filing Services
PAYROLL
Having processed payrolls for others for years, Mangrove has incorporated this experience into its payroll software.
Garnishments, tax levies along with third party check generation
Basic web time sheet for employee time reporting or import time from other systems
FLSA, overtime, and state minimum wages
Handle Federal, state, and local taxes
Signature ready tax forms and ACH tax payments
HUMAN RESOURCES
The Human Resources module handles the full complexity of HR. With employee demographics, position control, attendance, benefits detail, performance review and discipline history, Mangrove provides the tools to manage personnel information. If more information is needed, documents can be added to the employee record or you can use the PODS Toolset to configure Mangrove by adding fields, changing screens, etc.
BENEFITS MANAGEMENT
Benefits Management empowers employees to view and make their own benefits elections via the Internet or Intranet. Links to benefit providers and other information can be added to make this a one stop shop for employee benefits. Electronic benefits interfaces are available for selected third party administrators.
RECRUITMENT
Recruitment cuts the paperwork and cost per hire by maintaining an organized database of qualified applicants, tracking expenses, and streamlining hiring procedures. With its powerful, web-enabled functionality, you can accept applications online, add supporting documents, and track the applicant from application to decision. Use search and query tools to find the best candidates electronically without shuffling mounds of applications.
TRAINING MANAGEMENT
Training Management allows you to define specific training needs, manage class enrollments, generate compliance reports, and ensure certifications are met on time. Approved courses can be posted online for employee registration and through a workflow process, the employee can be approved or not for the course. This is an essential tool if your organization is ISO 900x certified.
SELF SERVICE
Self Service gives employees the ability to view and update their personal information using an Internet browser, including pay history. With authorization, managers can manage their employees online and handle such tasks as vacation and training requests. The message center is the HR information hub of the organization with company news and events, policies and handbooks, and even job applications for available internal positions.
REPORTING & WORKFORCE ANALYTICS
Reports in Mangrove are written in Crystal Reports. With the Crystal Reports Designer software, you can design flexible, feature- and functionally-rich reports based on all Mangrove data.
In addition, Mangrove offers a Workforce Analytics business intelligence software package. This software provides for a Dashboard and establishing your own KPIs (key performance indicator), so the user can see exactly the information they need to handle their own personnel responsibilities in an interactive format and with the ability to do "what if" scenarios.
With clear and accurate reports tailored to the needs of your organization, you and management are armed with the information to analyze and make good personnel decisions.
PODS CUSTOMIZATION TOOLSET (PODS)
PODS is a superior advantage of Mangrove software. It allows consultants or end users to add fields, change screens, and write workflow processes that enforce the organization's policies and procedures, etc. The end result is a system that has been adapted to the way your organization does business. All this is accomplished through the PODS toolset and not customized software which is time consuming, expensive, and much harder to upgrade.
BENEFITS ADMINISTRATION SERVICES
Tired of handling all that benefits administration that soaks up valuable time in both keeping up with the rules and regulations involved and the day to day activities? Outsource it to Mangrove and let them handle the administrivia while you focus on tasks that make a difference. Mangrove can handle administration of COBRA, FSA, HSA, HRA programs along with retiree billing.
PAYROLL & TAX FILING SERVICES
Because of its extensive payroll processing operations, Mangrove is experienced in reporting Federal, state, and the wide variety of local taxes to the appropriate tax authority and paying the taxes on time. This is a valuable service for those organizations thatto those who would prefer to outsource this record keeping
Download Brochure