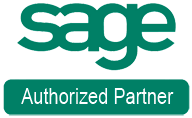 Sage Abra® Software*
As a leading Human Resource Management System (HRMS) solution, Sage Abra offers a diverse selection of modules that our consultants use as a foundation for creating a solution to your HRMS needs. Modules available include:
Sage Abra Alerts
Sage Abra Attendance
Sage Abra Employee Self Service
Sage Abra Benefits Enrollment
Sage Abra Human Resources
Sage Abra OrgPlus
Sage Abra Payroll
Sage Abra Recruiting Solution
Sage Abra Training Management
Crystal Reports
Unitime Systems
Other Options for Sage Abra
Sage Abra Alerts
Sage Abra Alerts monitors your Sage Abra database and proactively emails information to managers and employees using your existing email system. Sage Abra Alerts can automatically notify personnel of upcoming performance reviews, benefits enrollment, compliance requirements and other key events. And because it utilizes email, it can send its reports anywhere in the world!
Sage Abra Attendance
Sage Abra Attendance tracks employee absences and leave accruals. Its flexibility allows you to define absence codes, handle the Family and Medical Leave Act (FMLA), and manage accruals and carry-overs. Working hand-in-hand with Sage Abra Human Resources and Sage Abra Payroll, Abra Attendance will save you time, including printing up to date leave balances on pay stubs as an user option.
Sage Abra Employee Self Service (ESS)
Sage Abra ESS gives employees and managers the ability to view and update their personal information using an Internet browser. This reduces the burden on HR and Payroll departments by making information such as paid time off, current benefits elections, and addresses/phone numbers easily accessible to employees and managers via the Internet, according to user definable security parameters.
Sage Abra Benefits Enrollment
Sage Abra Benefits Enrollment empowers employees to make their own benefits elections via the Internet or Intranet.
Sage Abra Human Resources (HR)
Sage Abra HR is a powerful solution for managing critical employee information. Sage Abra HR helps you manage your company's benefits programs with comprehensive benefits administration tools, track job history and skills, handles OSHA reporting, and generate reports to ensure government compliance, and electronically store employee related documents for easy retrieval.
Sage Abra OrgPlus
Sage Abra OrgPlus allows you to utilize the information in the Sage Abra database to create organization charts that are updated when the Abra data is, providing up to date organization charts for reference and for strategic planning.
Sage Abra Payroll
Sage Abra Payroll puts all the power you need to handle today's critical payroll demands right on your computer network. You can create special payroll runs, evaluate data and reconcile payrolls and quarter-ends with online analyses, generate cost accounting and labor distribution reports, and generate payroll tax reports.
Because Payroll is part of the Sage Abra solution, you can update benefits amounts in HR and then automatically update the payroll deduction amounts in payroll in about 5-10 minutes, for 75 or 750 employees.
Payroll options include checks on preprinted forms, checks on blank safety paper, self mailers and laser signatures. Or you can pay electronically via ACH and print a pay stub only. You can file payroll taxes and reports yourself or use the Sage Tax Filing Service. General Ledger interfaces are available for a number of accounting software products.
Sage Abra Recruiting Solution
Sage Abra Recruiting Solution helps cut your cost per hire by maintaining an organized database of qualified applicants, tracking expenses, and streamlining hiring procedures. With its powerful, web-enabled functionality, you can search resumes by email, internet mail, regular mail, and fax using key words that describe skills, education, and experience.
Sage Abra Training Management (Train)
Sage Abra Training Management is a skills-based training management system that allows you to define specific training needs, manage class enrollments, generate compliance reports, and ensure certifications are met on time. Additionally, Train helps define training requirements for new employees based on their current skill set and automatically updates employee "Skills Profiles" in Human Resources upon completion of new courses or changes in job positions. This is an essential tool if your organization is ISO 900x certified.
Crystal Reports
Crystal Reports is included with Sage Abra® at no additional charge. Crystal Reports is a powerful reporting tool that helps you design flexible, feature- and functionally-rich reports based on Abra data. With clear and accurate reports tailored to the needs of your organization, you and management are armed with the information to analyze and make good decisions.
Empower Systems
Empower Systems provides automated time, attendance, and labor management solutions for small to enterprise size organizations. Entry of time can range from traditional time clocks to PC software to a web interface. An interface to Sage Abra® is available as part of this comprehensive package.
Other Options for Sage Abra
Because of Sage Abra's large client base and long time presence in the market, there are many third party options available as an add on to Abra to extend its functionality.
*This Web site is owned by Access Systems, Inc. Access Systems is independent from Sage and is not authorized to make any statement, represntation or warranties or grant any license or permission on behalf of Sage regarding any product, service or Web site content. Certain materials made available on or through this Web site are owned by Sage and cannot be used without the prior written permission of Sage.